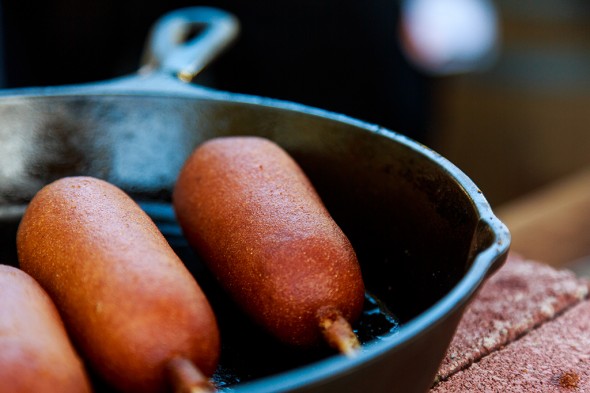 I shot this at the same SF Zoo event with  yummy sliders.
I love the way the light wraps around the corn dogs in this shot. It was late afternoon and the sun was additionally diffused by some trees, so the light's nice and soft. I got some other decent shots at the event, but this one was probably my favorite. I thought it came out great and, apparently, Jeff did, too, since we use it at the beginning of our videos. And for you camera geeks out there, I shot this with a Canon 5D Mark III and the Canon 24-105mm L lens at f 4.0, ISO 100, 1/100 shutter.
If you have a chance, go check out the zoo. I didn't get to see the whole thing, but the few areas they had open seemed pretty amazing. And, yes, I did see the tigers and it was perfectly safe.